Regular price
$26.00 USD
Sale price
$18.00 USD
Unit price
per
Sale
Sold out
What does ALMOST PERFECT mean? The box was damaged during shipping but the puzzle inside is sealed and perfect so you save $$$.
Take a girls trip without the drama. Just imagine your lounging poolside with a fruity bevy. Created by Vancouver woman artist, Nadine de Almeida, in beautiful soft colours and a tropical setting. Cheers! 
1000 perfect-fit pieces
Matte, textured finish for less glare
Recycled premium blue paperboard
Magnetic closure box with poster
Finished size: 50x70 cm | 19.75x27.5"
View full details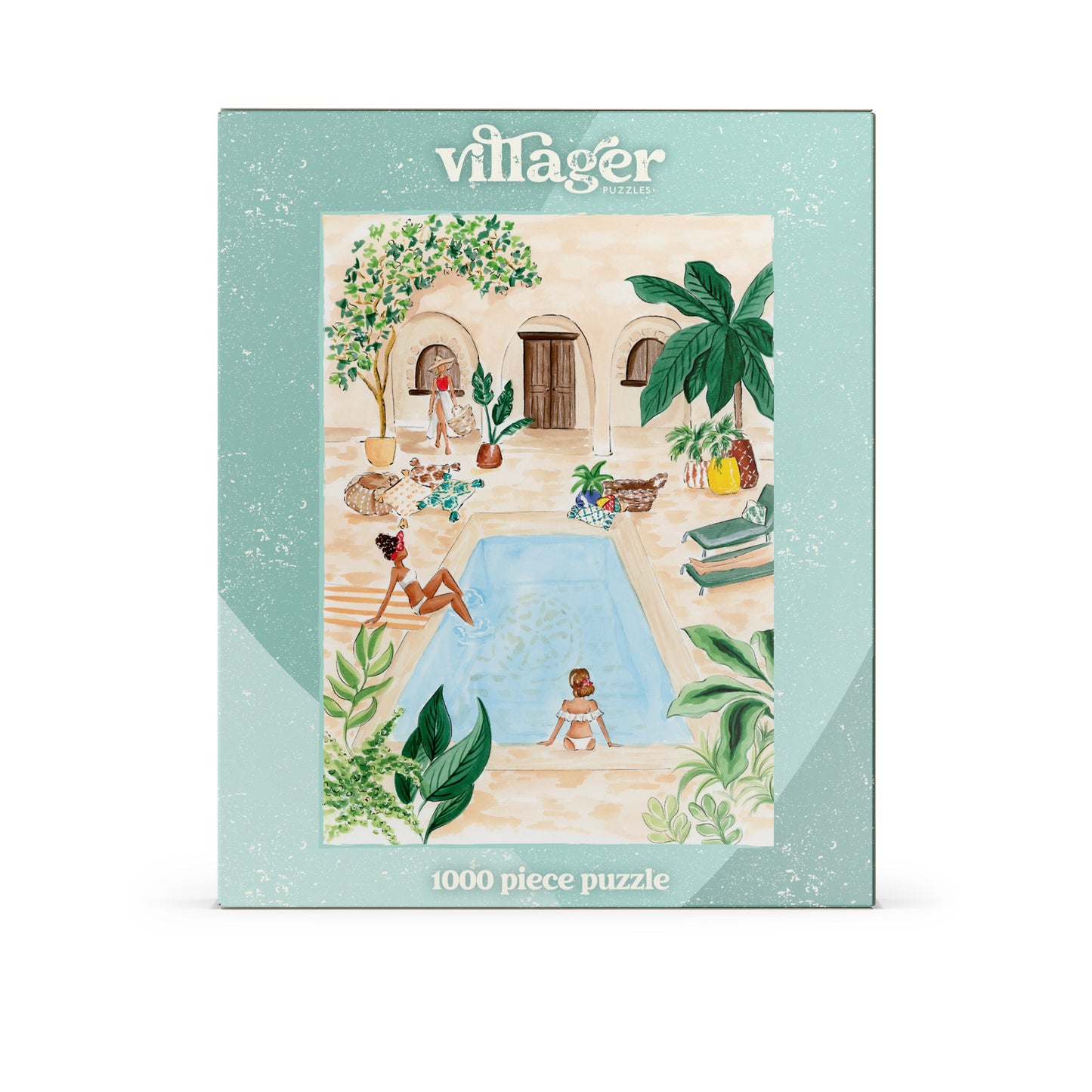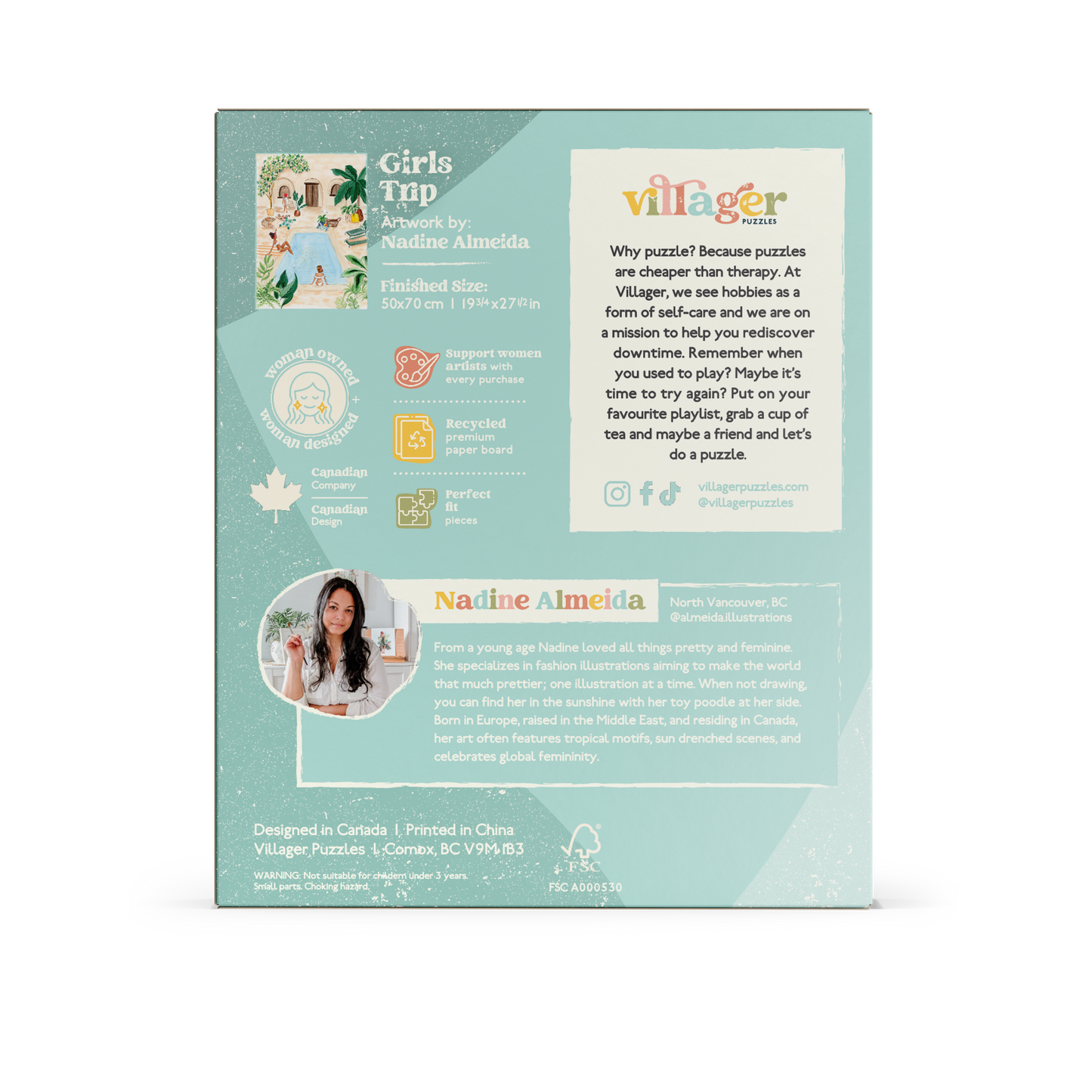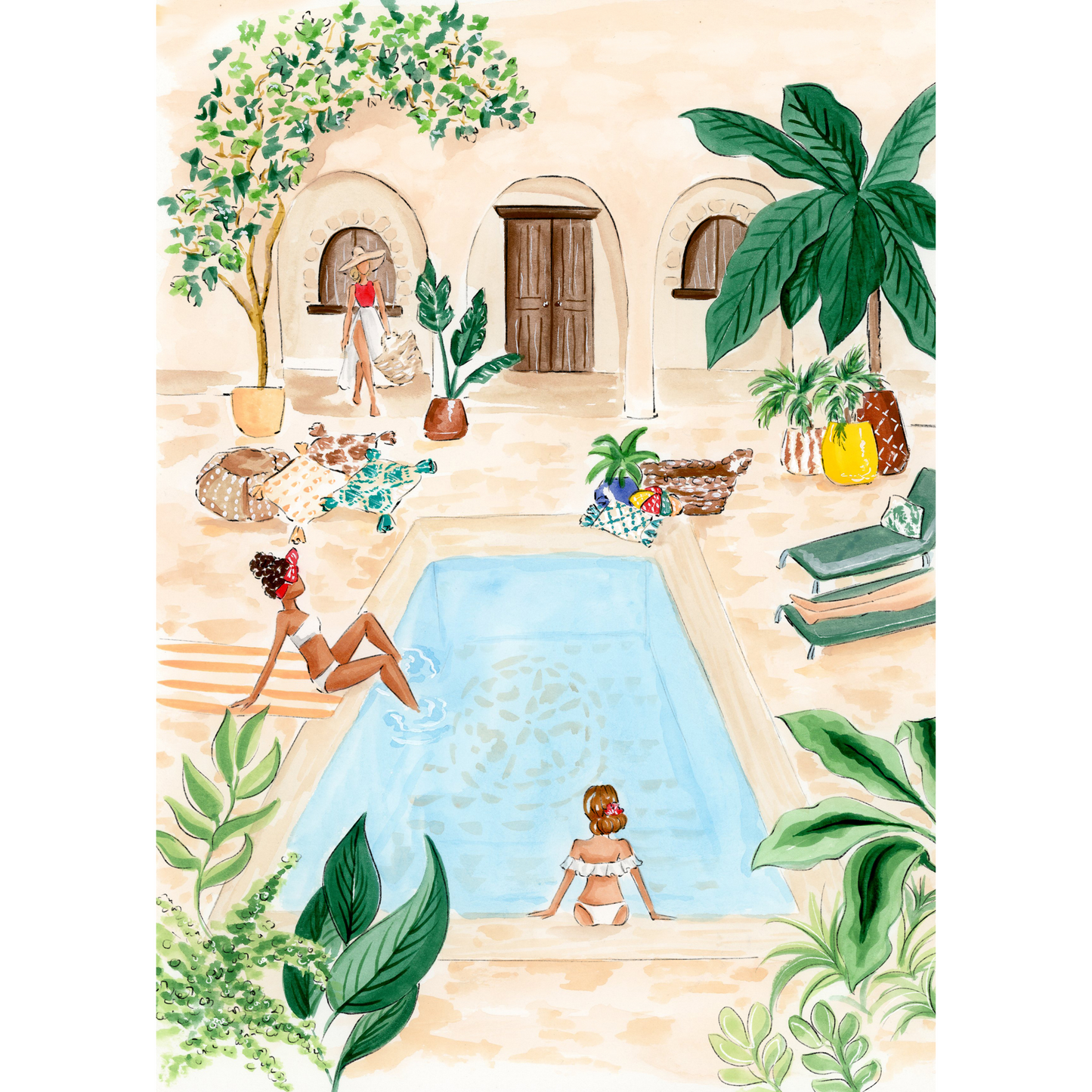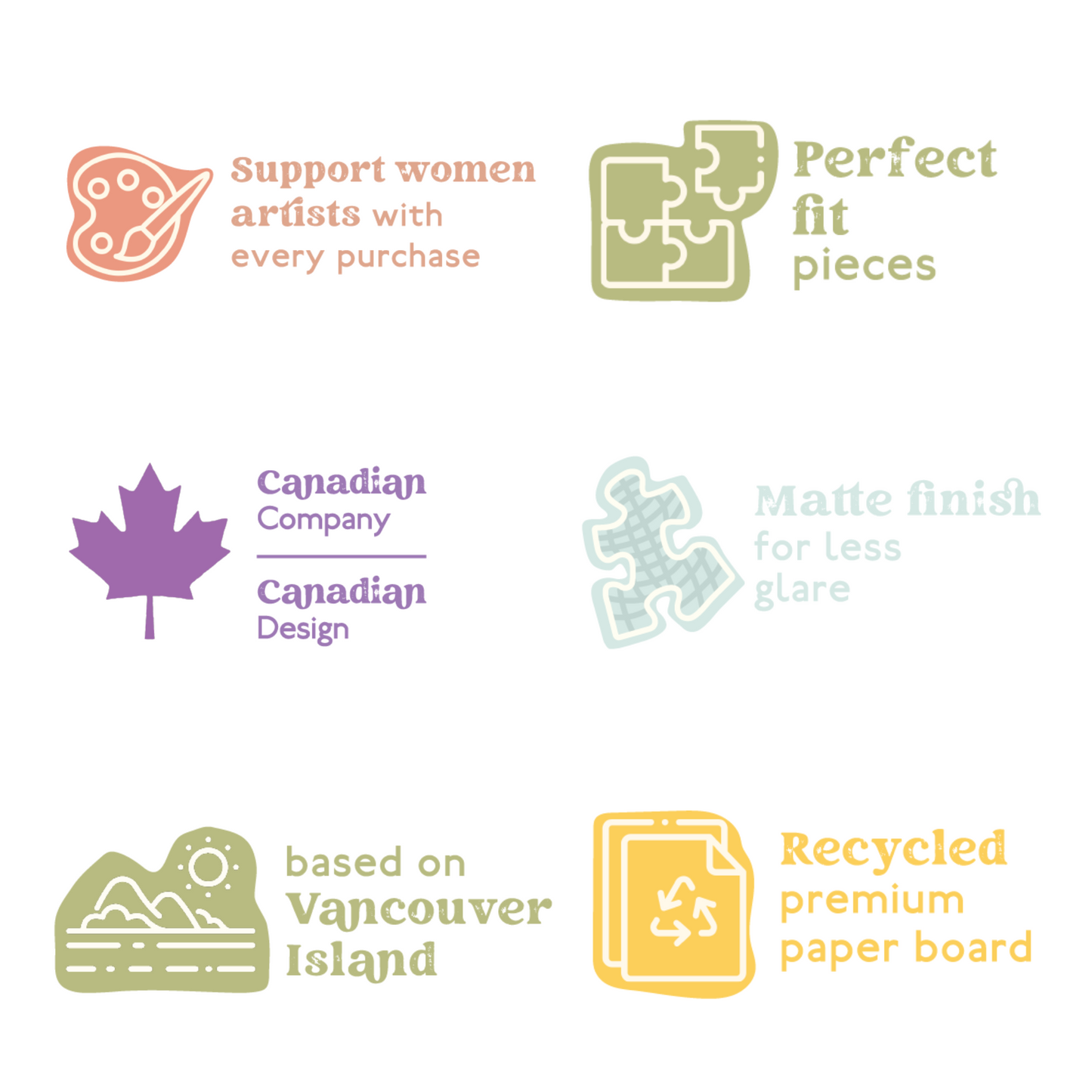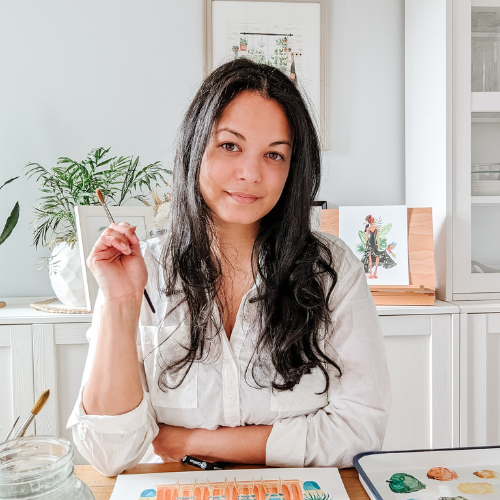 Nadine de Almeida
Meet the artist
North Vancouver, BC
Nadine is the artist, dog lover, and design obsessive woman behind her art. Her career has long been in fashion design before she rekindled her love of art and discovered a passion for paper. She began Almeida Illustrations as a means of finding peace and coping within an ever-complex world. Creating and sharing hopeful art has given her solace and brought a sense of calm. Her favorite art mediums to use are gouache and watercolor paints as well as copic markers. Her hope is that her art can spark joy and promote harmony.
Meet other villagers