Can a puzzle be self-care? Absolutely!
You may not have considered a puzzle as a tool in your self care practice but puzzles have health benefits especially for your mental health…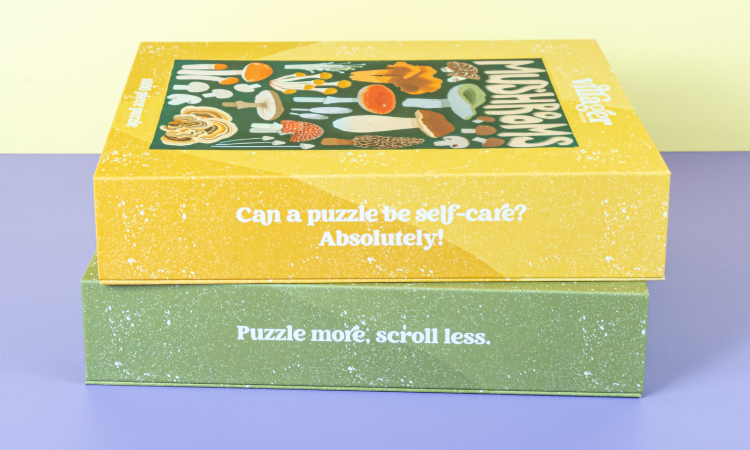 Mission
At Villager, we see hobbies as a form of self-care and we are on a mission to help you rediscover downtime. Remember when you used to play? Maybe it's time to try again. Put on your favourite playlist, grab a cup of tea and maybe a friend and let's do a puzzle.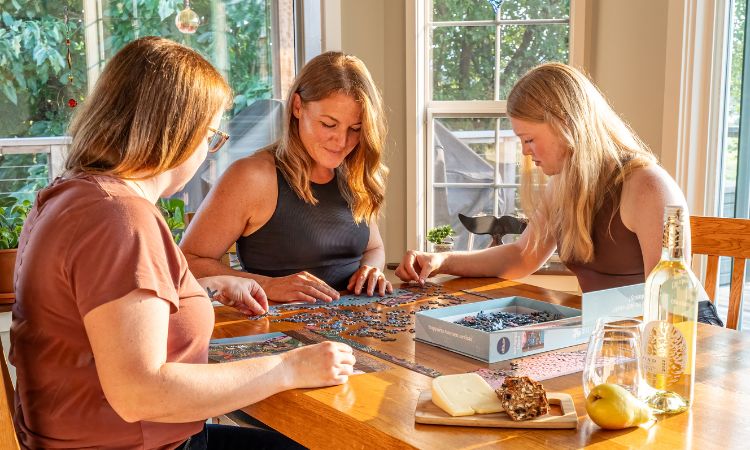 The Meaning of Villager
Whether you are raising a family, starting a business, or on your own personal path of growth, having a village helps. Villager was created to support you in rediscovering downtime. Villager was also created to support women artists do something that they love every day – and make a living doing it. You are now a part of this village where women support one another – welcome.
Meet the Village
Founder Story
I discovered my love for puzzles somewhat accidently. A few years ago, I was in a corporate role with three kids, two of which were under the age of five at the time. I was tired, stressed, and uninspired. My counselor challenged me to notice things around me that interested me. Just notice. As fate would have it, I noticed a puzzle on the shelf of a bookstore and decided to try it in the evening when the kids were in bed. That one puzzle became a spark that would eventually lead to creating Villager.  
I'm openly sharing my journey in building Villager. Want to follow along?
Villager's Journey